I have been on the hunt for a new way to store my jewelry. I wanted something that wouldn't take up too much space. So, last week I headed out to Givits "Thrift & Recycle" with my mom(Lj as I call her… it keeps her young) searching for treasures. That is when I found this  beauty!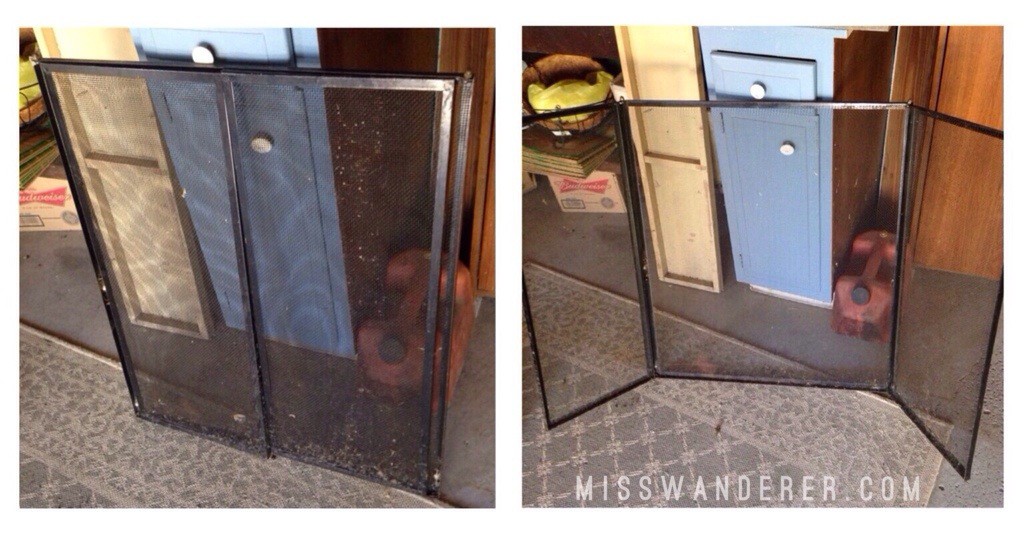 Say what you want she is a damsel in distress and I was there to save her! Everything was HALF OFF! (They ended up having a 90% off just days later..hmph! But none the less I was still excited about my purchases) Priced at $7, I snatched her up at $3.50. Not a bad price if I say so myself.
This project didn't take long at all. Lets get right to it!
The old fireplace screen needed to be cleaned up, so with a little tlc (scrubbing) all of the gunk was removed. Next I used white spray paint. It took two coats to get nice and white. Finally, I bought some s-hooks to hang my jewelry. I am so excited about how it turned out!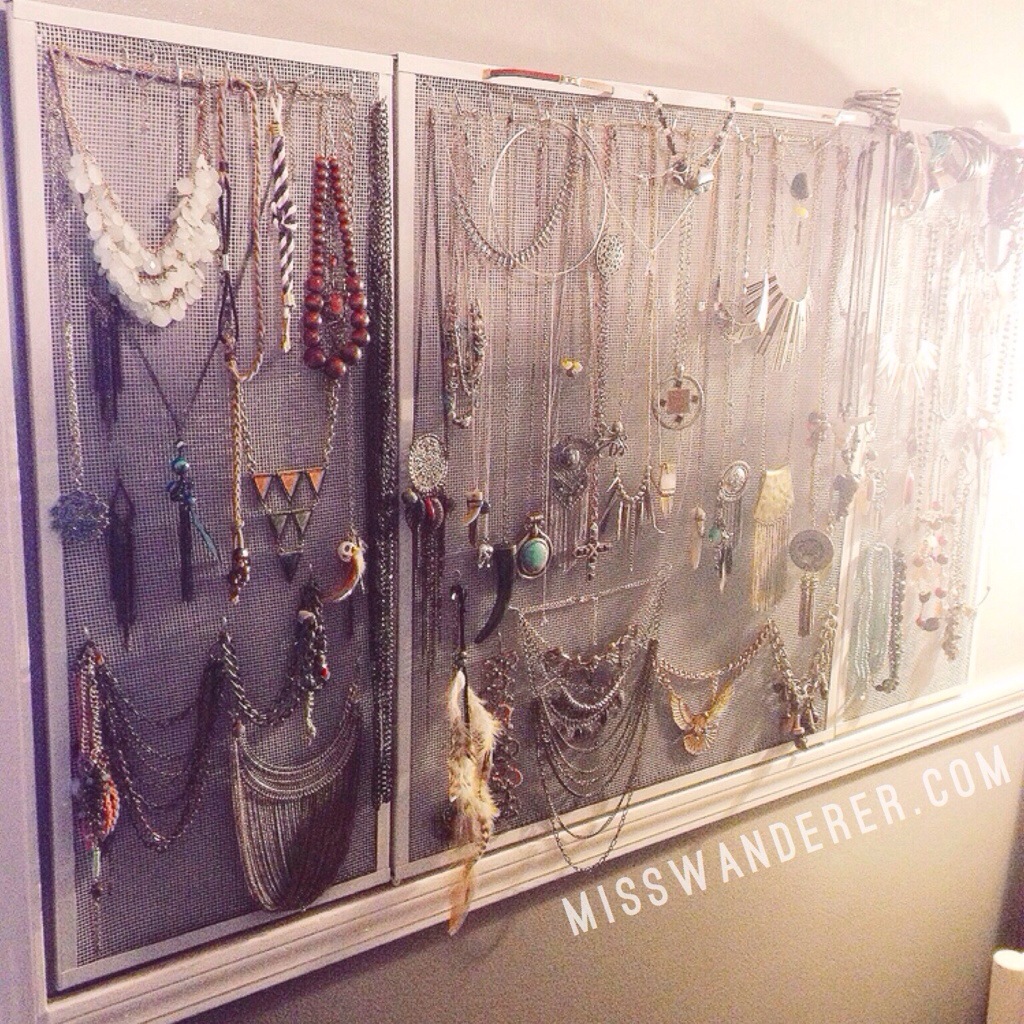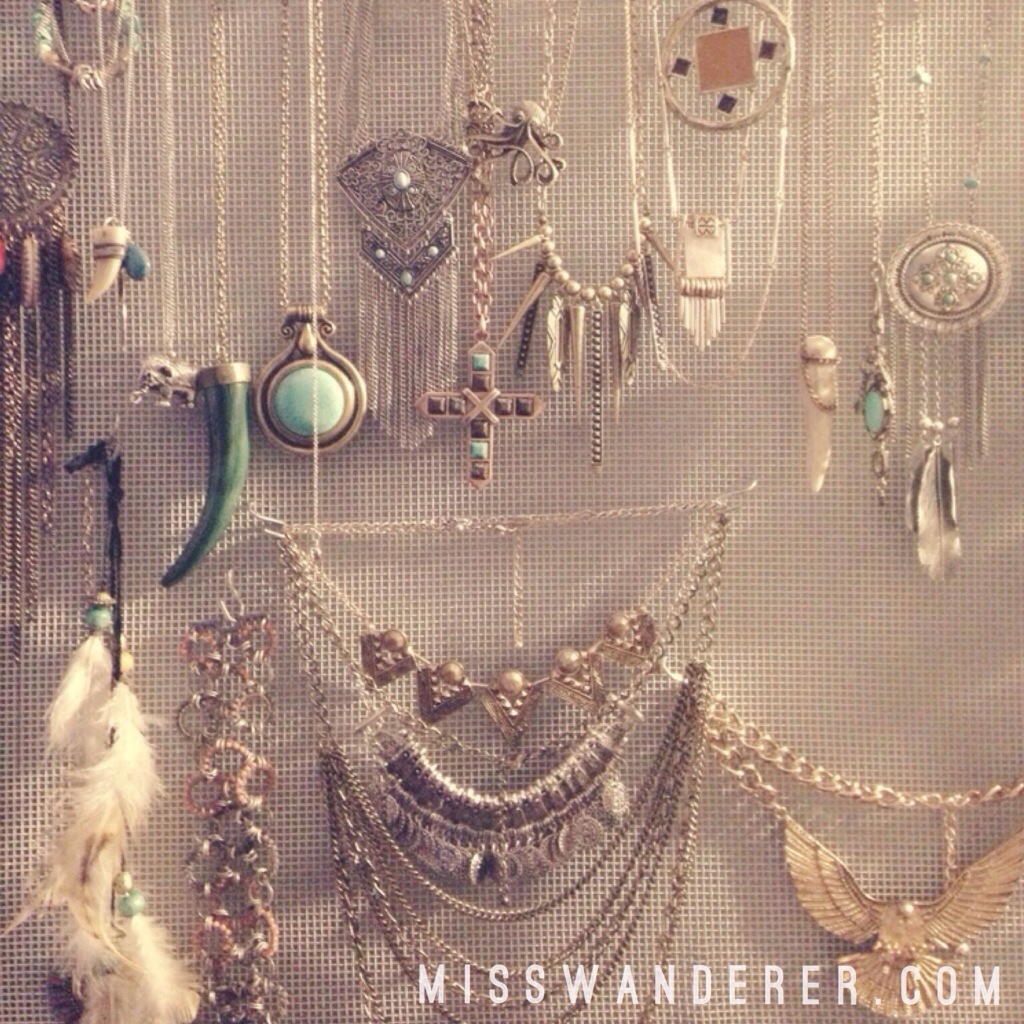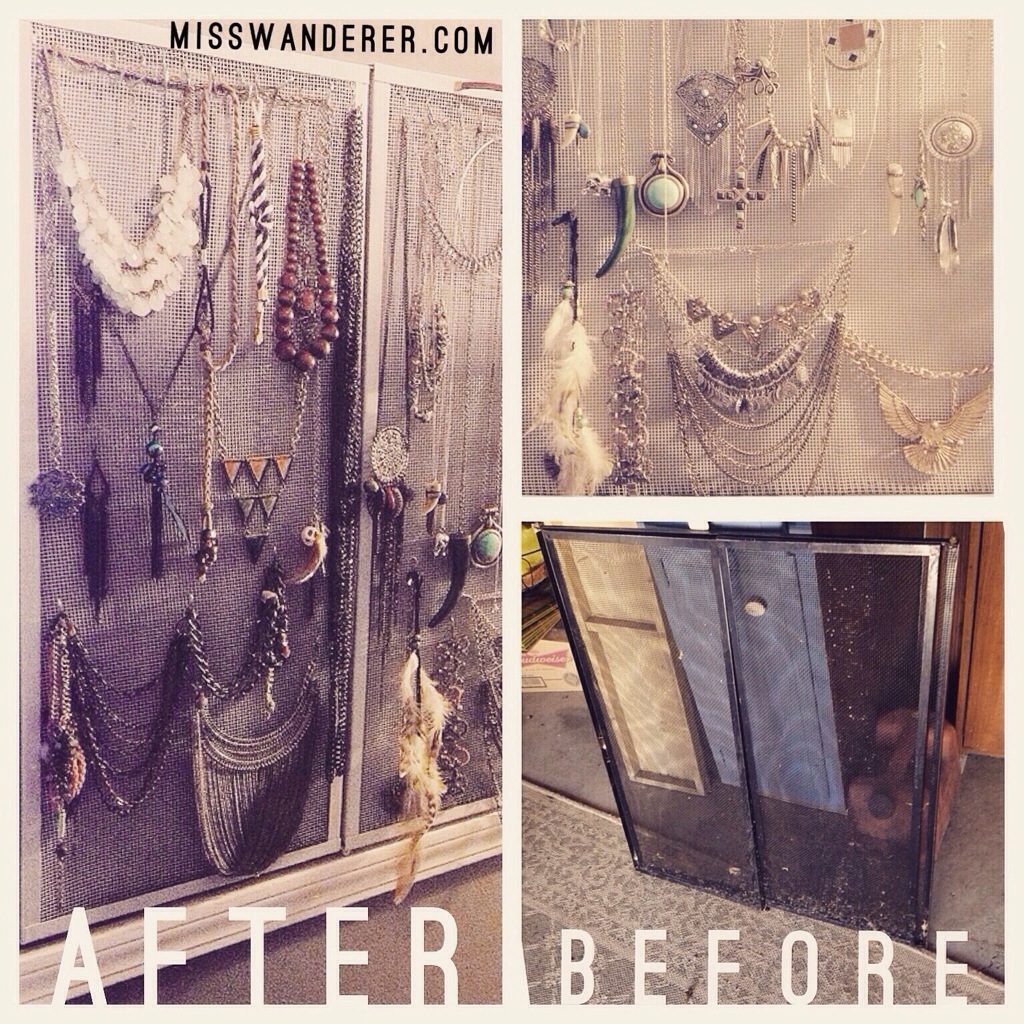 Have you made your own jewelry display? Share in the comments below, I would love to see all your ideas!
[song of the day]